Kitchen Remodeling
The kitchen is the heart and soul of your home. Before we begin, I will sit down with you to access your needs and wants so we can customize a kitchen that you will be both pleased and proud of. I will thoroughly explain the steps of the process so there are no surprises.

I have professional designers who will create the right plans, utilizing the best use of your space. Following the design process our experienced staff will proceed with your project in a timely manner. All aspects of your kitchen remodel from plumbers and electricians to finishing touches will be handled by our experienced, certified crew.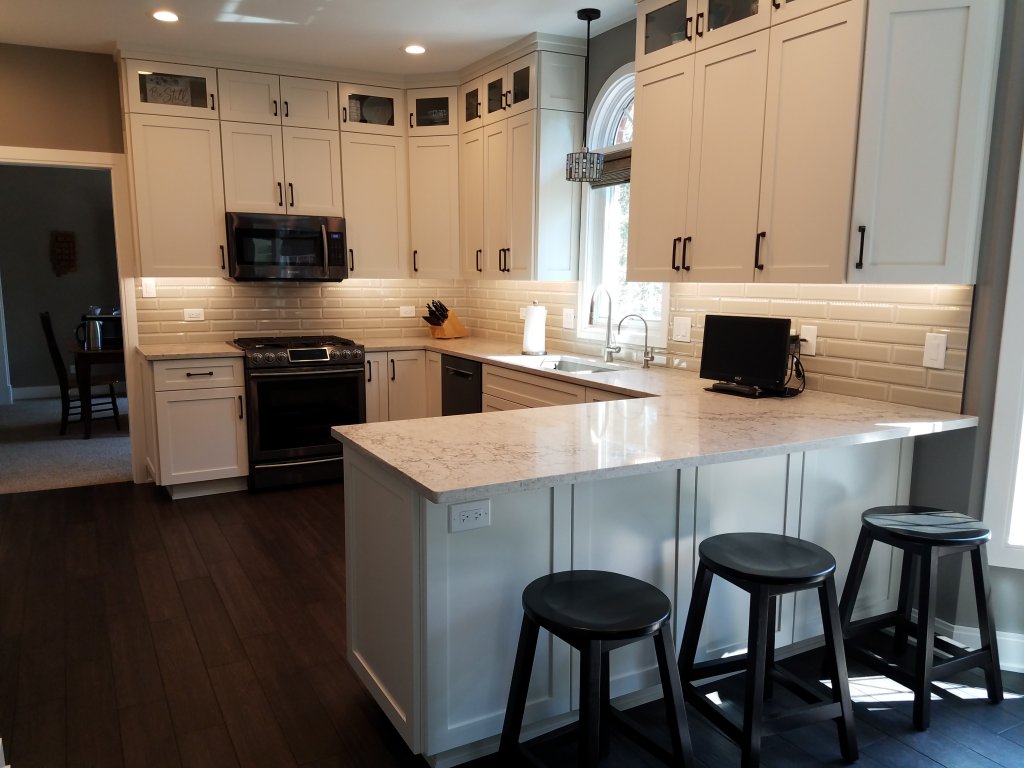 Statistics show that the cost of both kitchen and bathroom remodeling can be recouped by anywhere from 40% to 60% upon resale, depending on the extent of the remodel. In addition, should you later decide to list your home for sale, a remodeled kitchen or bath will also bring about more interested buyers, which is an important point in today's market. And the years of enjoyment and satisfaction you will experience will be well worth the investment.